A

W

Celtic & Celestial Batik Sarongs

The Celtic sarong has random Celtic designs -
spirals, labyrinths, and triskellions, with a border at the ends.

The Celestial Goddess sarong has batiked Goddess and Stars designs,
with Nuit & wave border at the ends.

They are all hand stamped and dyed into batik
by a small family workshop in Bali

They can be used in a variety of ways including skirt, dress, table cover,
wall hanging, curtain, pillow case, altar cloth - just to name a few.
Matches with scarves and jackets. See our matching gowns as well.

Color Shown Above #79- Purple
(available as a jacket or tunic)

Size is approximately 42"x70"

#SCAW - Price $26





#SCAW42 Sarong
& #SCA42 Scarf


Celtic Colors: 12-Caribbean Teal, 34-Black/Purple,
42-Peacock, 53 - Dusk Blue, 61 - Evergreen

SCAW-34SM
Black w/ Purple
Celestial
SCAW-34
Black w/ Purple
Celtic


SCAW-42
Peacock
Celtic


SCAW-53
Dusk Blue
Celtic, Celestial

SCAW-61
Evergreen
Celtic


100% Rayon ~ Color Fast ~ Hand Wash ~ Line Dry
---
To order by MAIL with your Check or Money Order, click HERE
---
Zoomorphic Sarong
| Celtic Prints Sarong | Celtic Knot Border Sarong | More Sarongs | Sarong Index

Scarves Index | Silk Goddess Wall Hangings | Silk Goddess Wall Hangings | Jackets | Textiles Index

---
Site Map/Navigation Page | Home
---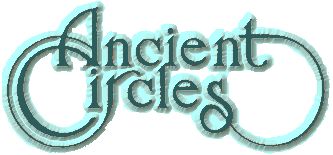 ---
All Rights Reserved © 1996 Ann W. Weller
No portion of this publication may be reproduced or transmittedin any form or by any means, electronic or mechanical,
including by photocopying, recording, scanning, or use of any information storage and retrieval system
without express written permission from Ann B. Waters, Proprietor, Ancient Circles.